The National Science Foundation (NSF) funds science and engineering research via grants, contracts, and cooperative agreements. The agency is tasked with keeping the United States at the leading edge of discovery in a wide range of scientific areas, from astronomy to geology to zoology. In addition to traditional academic areas, NSF supports cutting-edge ideas and projects.
Guidance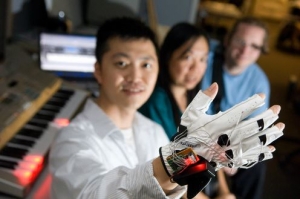 NSF Video Resources
NSF Requirements for Safe and Inclusive Working Environments for Off-Campus or Off-Site Research*
*For purposes of this requirement, off-campus or off-site research is defined as data/information/samples being collected off-campus or off-site, such as fieldwork and research activities on vessels and aircraft.
Getting Started
The steps below outline the process for working with Georgia Tech's OSP to prepare and submit an NSF grant proposal.
Have an NSF ID (associated with an official Georgia Tech e-mail address). For information about registering (or transferring) a NSF ID, visit our helpful guide:  Research.Gov Registration Procedure (PDF)
Review the NSF Proposal & Awards Policies & Procedures Guide (PAPPG) for specific instructions for each section of the proposal.  Contact your contracting officer with any questions.
Review the proposal solicitation for any requirements that differ from or extend the NSF PAPPG. Unless stated otherwise, the proposal should strictly adhere to the guide.
Begin work on your NSF proposal as early as possible. Inform your contracting officer of your intent to submit, and initiate the Georgia Tech eRouting process.
Review the Georgia Tech Reference Sheet to create your proposal files and assure compliance with the NSF PAPPG. 
Be sure to allow SRO access at least three business days before the deadline in order to receive a thorough review by your contracting officer prior to submission.  OSP cannot guarantee a proper review if access is granted any less than three business days before the due date.